Demolition Tips for Tacoma Residents
It is not easy demolishing or tearing down an entire house. In fact, you cannot simply take a sledgehammer and rent some heavy equipment and start the job.
You must obtain the necessary permits and follow all the local ordinances. Here are some helpful tips from your expert demolition contractor, serving the Tacoma, WA area, to help make the job go smoother.
Salvage Work
What kind of tearing down are you going to need? Are you planning to salvage the wood and other materials from the project?
It is very important to rent a large and sturdy dumpster. This helps you separate the good stuff from the bad.
You also need somewhere to store the salvaged materials. You can use a garage, storage shed, or rent a storage locker. If you are on a tight budget, consider laying the materials on plastic and covering them with tarps. This is not the best option, but it works for temporary storage.
Disconnection
Don't forget to turn off all the utilities before they begin! To disconnect electric power, simply contact your electric company so they can come out and effectively kill the power. Make sure natural gas and water services are turned off as well.
Find the Right Professionals
House demolition is best handled by experienced demolition contractors in Tacoma, WA. They make sure everything gets done right, and you do not have to worry about legal issues, hard work, or getting injured.
Here at RW Excavation & Demolition, we handle everything from applying for the permit to the final inspection. Read about our full service demolition services here. 
Give us a call today to speak with our expert demolition team for your Tacoma project.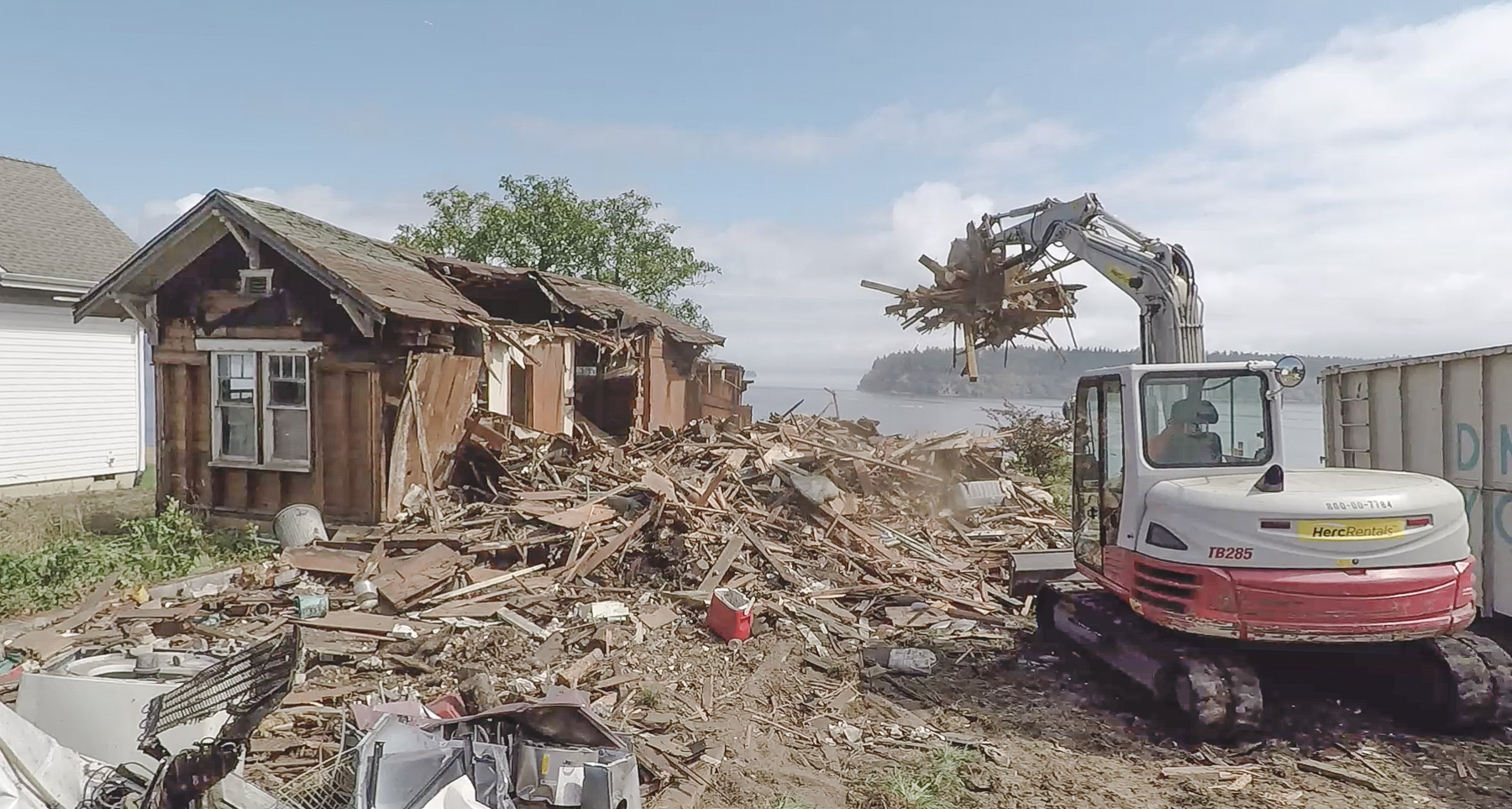 Hours
Monday-Friday 8:00-6:00pm
Mail
PO Box 1711
Allyn, WA 98524