ALL ABOUT THE "D.I.G"
Site Preparation is all about "Doing It Great"!
When we show up onsite, we come prepared to get down and dirty with our unbeatable site preparation services for residential excavation clients. We pride ourselves on the way we meticulously scope out your project to get it done safer, faster, and more efficiently than our competitors. We have the skills and knowledge you need to have a successful outcome for you residential construction project at an affordable price.
The 2016 and 2017 construction seasons have been phenomenal with the high volume of residential excavating contractor projects requested in the Pacific Northwest. Take a look below at the excavation services we can help you with. We hope to add you to our long list of satisfied customers here at R.W. Excavation, LLC!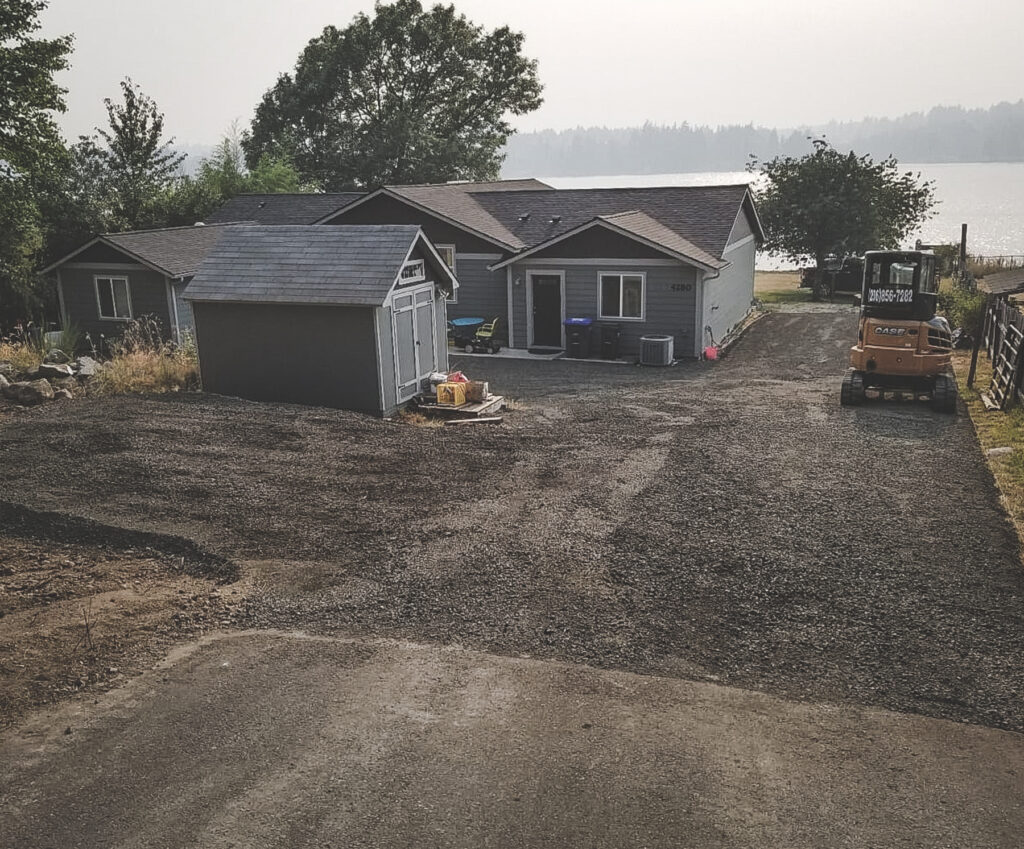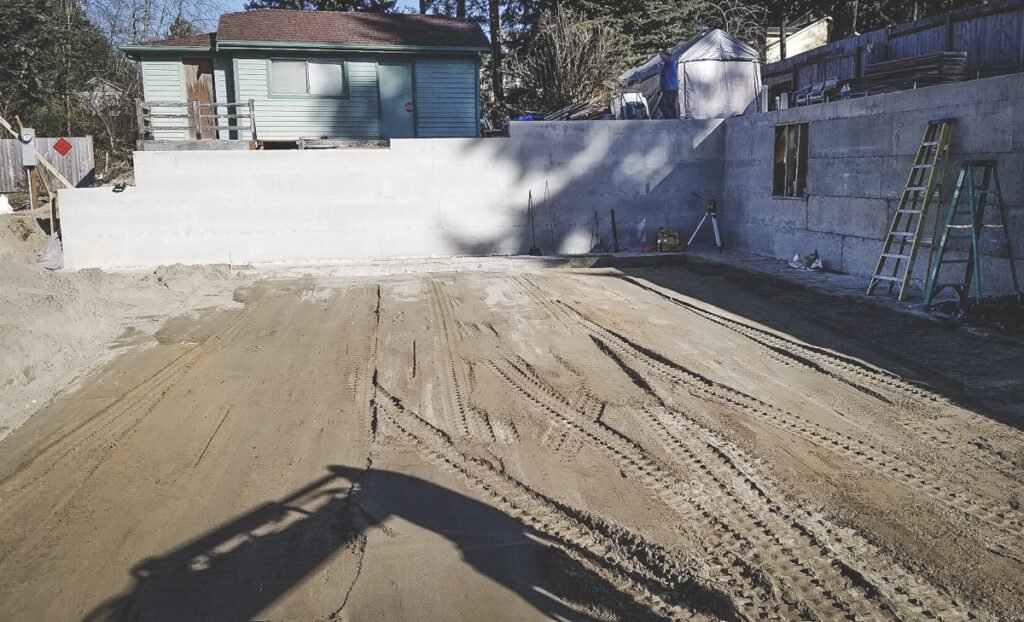 FOUNDATION
If you are only looking at price for excavating a foundation, we urge you to take other factors into consideration. What are you getting for the price you pay? We estimate all of our foundations to include:
Excavation of footings
Installation of footing drains and downspouts
Tie into existing storm system or install drywell
Importing wash rock for footing drains
Importing 5/8″ minus rock for slab-on-grade construction of garages, pole barns etc.
Back-filling footings
Back-filling and compacting crawl space
Set rough grade around foundation
We'll make sure your construction activities at this stage are scheduled properly to minimize time loss. Site preparation services are the foundation of a successful project. We focus on getting the right excavation and site preparation subcontractors on your site during the excavation of the foundation to minimize machine downtime. We can save equipment costs for you if we are allowed to control the critical path during the infancy of your project. This is a key component to saving thousands of dollars and time during the construction of your project.
GRADING
Excavation is more than just digging. Grading is an expense that every project must undertake. Whether you are building your dream home, building apartment complexes, putting up a commercial building, or building a football stadium, the use of quality grading contractors will be required at some point.
Grading is NOT just moving dirt until it looks good. Oftentimes, there are engineering reasons for the way your site is graded. We use elevations from a set of engineered drawings to determine what the elevation is before and after the project is complete.
Skilled grading excavation contractor services can be used to control the drainage of a site. For instance, if you are building a single-family residence, you will want to grade a slope away from the foundation at a minimum of 2% slope. This will reduce the risk of undermining the foundation many years down the line and will save you from incurring costly foundation repairs in the future.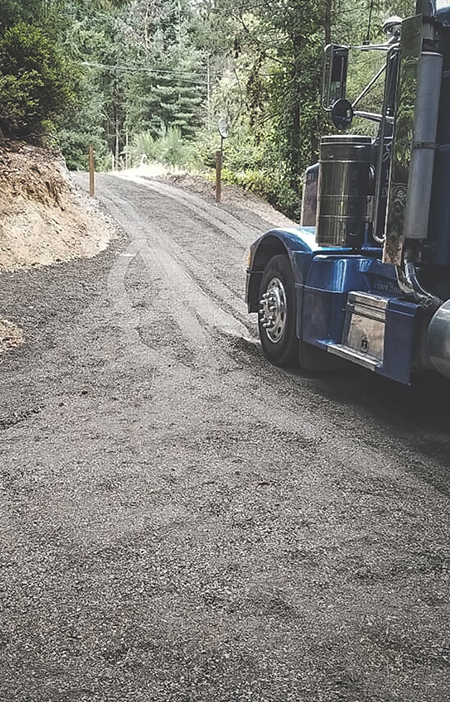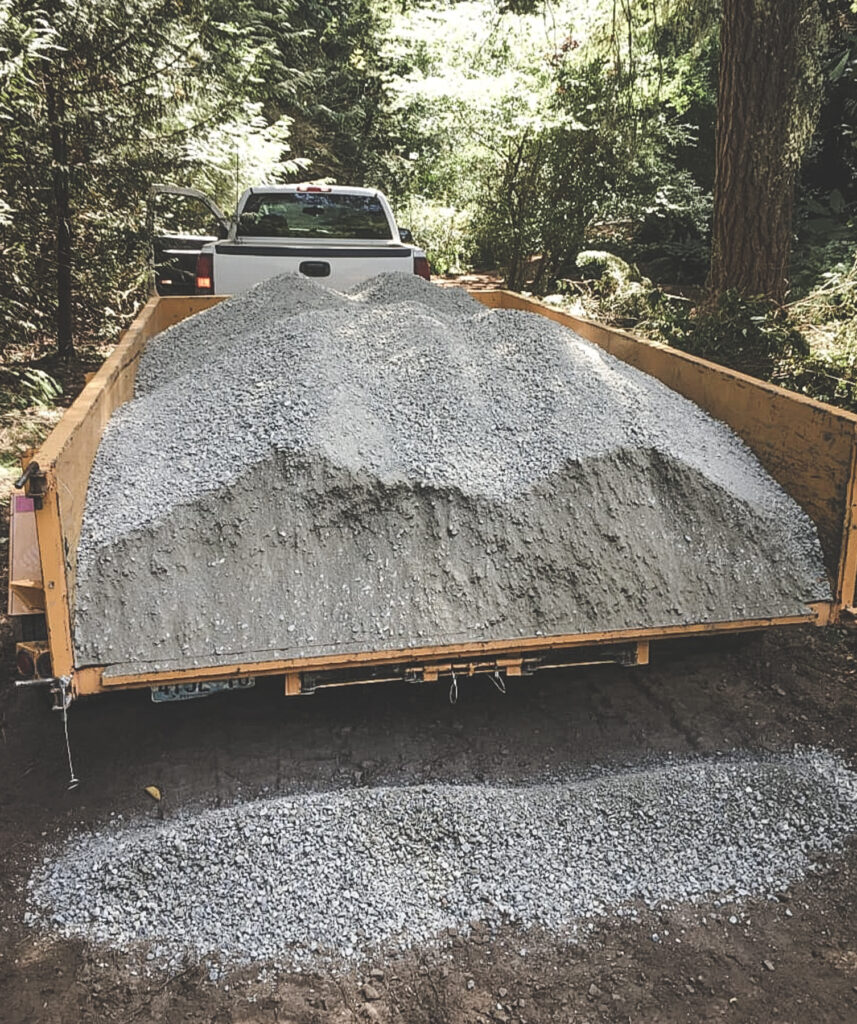 IMPORTING & EXPORTING
Importing and Exporting Material has to be one of the most expensive aspects of a project. 10 cubic yards of structural fill can cost as much as $426 per load to import. Exporting can cost up to $800 per load, depending on the location of your project and the nearest pit. The expression "Dirt Cheap" is no longer applicable, as dirt is no longer cheap!
One way to minimize the amount of import or export is to take the time to get an accurate cut and fill survey of your project site. This can eliminate wasteful trips of importing and exporting. Spending a little extra money here can save you big money later.
We try to be creative when it comes to import or export because the cost can have a significant impact on a project. We look to other resources for "free" fill whenever possible and offer delivery of fill dirt to neighboring projects at a discounted price as a way to minimize the costs.
The more time there is to prepare for your project, the more likely we will be able to come up with beneficial alternative solutions.
POWER UTILITY INSTALLATION
Whether it's a power installation for a new residential property or adding additional load to an existing structure, it is critical to know the expectations of Puget Sound Energy (PSE). R.W. Excavation, LLC understands how difficult and frustrating these tasks can be, and we are committed to handle these overwhelming tasks for you with excellence. We have years building relationships with the Project Managers of PSE and the local jurisdictions to ensure that your project is completed without any surprising setbacks.
What does this mean for you?
A headache and stress-free process that ensures you receive what you need to promote a successful completion of your project. Our organization has taken the time to educate ourselves in great detail about the proper policies and procedures of PSE and Municipalities. R.W. Excavation, LLC is committed to a successful outcome each and every time. Our dedication to doing power installs correctly the first time will save you time and money. Our quality electric services will also relieve you of burdens such as stress and concern. In other words, you have nothing to worry about when you work with us!
The best part? If your project gets red-tagged and corrections need to be made, we will make the correction at no additional cost to you! Why? Because we care.
Known for our high level of expertise and unwavering commitment to perfection, we provide the following services:
Manage application process if needed
Meet on site with PSE to discuss your project details
Manage any information updates
Coordinate with electricians for service install dates
Supply flaggers (as needed for traffic and safety)
Excavate in ROW and on private property
Install safety barriers for public protection
Supply materials per specifications
Manage expectations of Municipalities
Backfill to PSE and Municipal standards
Handle restoration in ROW
Manage schedule dates for construction
Be on site the day your project goes to construction
The process for power installation takes approximately two to four months to complete. Don't wait to call the experts in; let us handle the burden and stress of electric installation services for you!
Hours
Monday-Friday 8:00-6:00pm
Mail
PO Box 1711
Allyn, WA 98524